Time for me to go gooey over my wonderful husband Chris.

We met in the summer of 2014 on Match.com. I was an unemployed single mum of two small children and Chris was very brave taking me on!
Things got serious between us pretty quickly and within six months we were looking for a house together. We moved in together in July 2015, the week after we discovered I was pregnant with our youngest.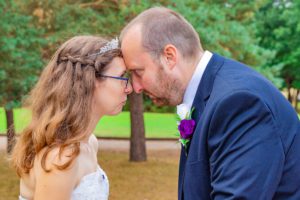 Chris has always believed in me and offered fantastic support. He was the one who had the idea to start a blog and now here I am 4 years later. I had never done any coding before and considered myself a technophobe but he encouraged me to try new things.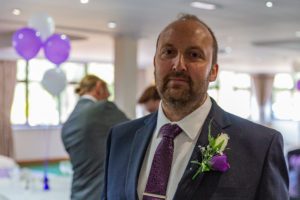 We had said we wouldn't get married but that went out of the window when he proposed. We got married in August 2018 and are now looking for our forever home.
I feel incredibly lucky to have met Chris and am so glad that I took a chance on online dating! He is an amazing dad to our three kids and had to learn parenting skills quickly!

The past few months have been very strange with him working from home and we were able to go on long walks during his lunch break so it was great for family time. Now he is home alone while I go out: good thing he has Ollie for company!
If you fancy seeing his perspective on life then you can find Chris and his guitars on IG and YouTube 🙂