Hmm… I am not the most fashion conscious of people.
It's even worse since becoming a mum and the worry that anything nice will be covered in glitter, food, snot or other bodily fluids.
This year I overhauled my summer wardrobe to be more bold with print and styles. I tried bardot tops for the first time. So what about autumn trends?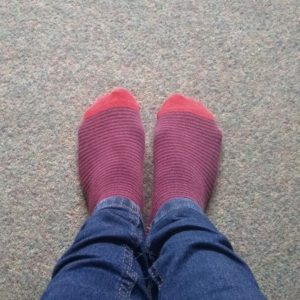 The biggest tell that autumn has arrived is my acceptance of socks. I prefer to be barefoot but the cold weather necessitates socks and the associated increase in laundry 🙁 I reached this stage

last week
…
My standard autumn and winter wardobe in t shirts with a cardigan and jeans. When the weather gets colder I upgrade to longer sleeve tops and then those with a cardigan. I tend not to wear thick jumpers as they can be too warm!
I would like to wear boots. I haven't worn ankle or knee high boots in a long time. I used to have them with massive heels but now want something flatter and comfortable enough for the school run.
I am not a fan of autumnal tones so you won't be catching me in orange any time soon! I am happy enough in red and green for Christmas though!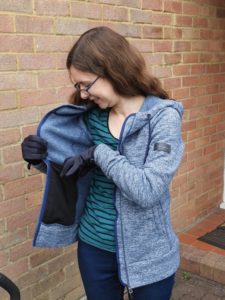 I prefer clothes that are comfortable and functional. That I can get on with being a busy mum whilst wearing. My new autumnwear from

Simply Hike

is both and I am wearing my new fleece all the time.
So how about you? Are you fashion conscious?