I love museums and history and I love the idea of having events at night to show a different side to the artefacts or create an atmosphere in keeping with the subject matter.
Last month I visited the Ashmolean Museum in Oxford to see their Spellbound collection and I am pleased to tell you that they are also participaring in Museums At Night so you could also get the night time experience of the magical objects from history!
The National Railway Museum in York is also offering night opening and I really wish we lived close enough!
I had my own trip down memory lane last week when we visited Windsor. Walking along the main street, we came upon the Guildhall which I had last visited in 2003 for an inquest and last seen on TV in 2005 for the wedding of Prince Charles and Camilla.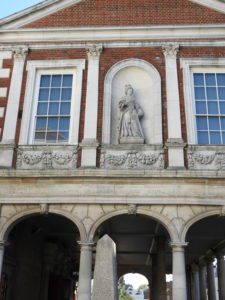 It now boasts a museum downstairs and we decided to visit. It cost £2 per adult, children were free. A tour of the rooms upstairs was included and the whole experience was simply fascinating!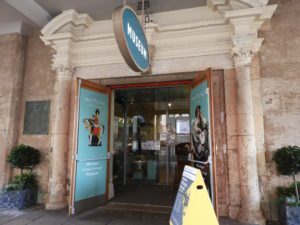 The lower level of the Guildhall was originally an open corn market and the museum is in the extension built in the 1800s.
The museum has information about Windsor as well as displays about some of the weddings held locally including royal ones at the castle.
There is plenty to keep the children occupied including colouring, dressing up, construction and other toys.
Upstairs are the ceremonial rooms where weddings and other functions take place. It is full of paintings of monarchs and other local dignitaries including George Davis whose appointment as mayor was extraordinary in a time when slavery was still legal.
It really was a wonderful hour and huge thanks to our tour guide who was so knowledgeable and friendly.