So this is me. Laura.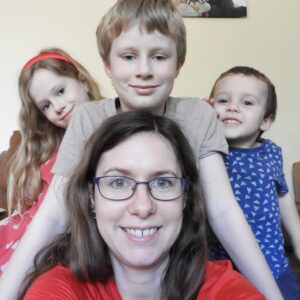 Usually surrounded by kids. Preparing myself for turning 40 next year. A frequently knackered mum of 3, living on the Hampshire, Berkshire, Surrey border.
Family is the most important thing in my life: my kids, my husband, our dog Ollie, my parents, and all the other wonderful family I am so lucky to have. I don't consider myself a dog person but Ollie is family and I love him. We live two roads away from my parents and lockdown this year was the longest I've not seen them 🙁
I became vegan in January 2019 after being vegetarian since I was 18. I have been gluten free after being diagnosed with a wheat allergy aged 20. I like experimenting in the kitchen, particularly enjoying spicy food but chips will always have my heart (and stomach!)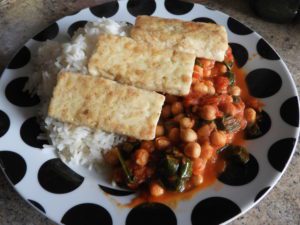 I am an avid reader. Happiest with my nose in a book but now a firm fan of ebooks, as the number of book reviews on my blog will attest!
I have lots of jobs including this blog. After leaving university with a degree in History with Women's Studies, I worked for a few years as a dental nurse before starting to work in education in a variety of roles.
In 2015 I met Chris via Match.com and we fell in love pretty quickly. We said we wouldn't get married but we did in 2018.

I started blogging in September 2016 and it has morphed from a diary style (see my first post here) to a family lifestyle blog with recipes, reviews and opinions. I like to think that I am honest: I show the reality of my life not some picture perfect pretence (case in point is Zach's tantrum on my wedding day!)
This summer I have completed the Couch to 5k challenge. I was inspired by Joe Wicks: we did the daily workouts during lockdown and I discovered I actually liked exercise! I have asthma so had no idea if I would manage to run at all but am very determined (stubborn or bloody minded as my mum would describe me!)
I like watching films and TV but always need to be doing something else at the same time (jigsaw puzzles but mostly cross stitch)
So there you have it, a little bit about me!