My new mantra is practice makes progress. Not perfect or there won't be anything left to strive for. This has been true this year with the Couch to 5k. When I started, the small steps to complete the run seemed insurmountable and the full 30 minute non stop run was out of my league.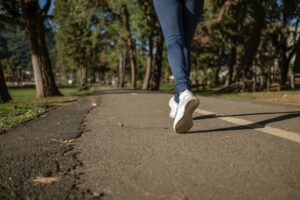 Each journey starts with a single step. Now that I have completed the Couch to 5k, there are times when I don't want to get out of bed to run. Or my legs ache and I just want to go home but I push myself for one more step, pushing myself to be better.
One of my favourite hyms has the line 'One more step along the road I go… from the old I travel to the new'. I made this pic 3 years ago when Matthew finished infant school and Anya finished preschool. I loved the way they are walking ahead together, their future in front of them, big changes ahead
It is ok to take a step backwards but keep facing the right direction. Little things begin with a single step.