Goodness, it is scary to think that it is 21 years ago that we were anticipating the year 2000 and panicking about the Millennium Bug.

Mum and Dad (mainly Mum) started the millennium cupboard full of essentials for when the world collapsed. Of course it didnt happen but now has been repurposed as the corona cupboard!
It seems unimaginable that so much time has passed since 2000 and I still think a whole decade must have sped past!
So the year 2000, what was life like for me back then?
I was 18 at the start of 2000, in my first year of university. I had a pierced belly button but not ears. I don't even remember if I stayed up to see the arrival of the new millennium!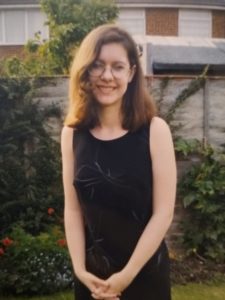 I owned a mobile phone but only turned it on twice a day to check for texts. My first battery charge lasted 6 months as it was so rarely used! The internet was dial up and really I hardly used it (never could I foreseen my social media addiction!)
At the start of 2020 I had only be vegetarian for a couple of months and had no idea that I'd have a wheat allergy develop over the next year or so. Veganism wasn't even on my radar!
A lot seems to have happened in the last 20 years with the last decade being super busy having 3 kids!
Can you remember the millennium? Have the 2000s lived up to your expectations?