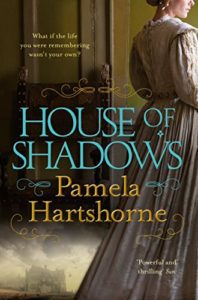 Phew! What a book!
My sister bought this for me for my last birthday and I have only just got around to reading it. I LOVED IT! The story is based around Kate who wakes from a coma unable to remember anything but convinced her name is Isabel. Gradually her memory returns but it is a mix of both Isabel's and Kate's own. The other thing is that Isabel is a Tudor woman and 400 years have passed since her death. Is Kate possessed and why?
I won't give away too much but I found the 'why' and'find my son' to be a bit confused because once she finds him nothing gets done. The conclusion for both Isabel and Kate was predictable but this did not reduce the enjoyment of reading the book.
I love the Tudor period but the novel didn't dwell on the era because it was Isabel's feelings and relationships which were emphasised and timeless as proved by Kate's own experiences.
Thanks Hel, I loved your present!
[amazon_link asins='1447249585,B00DTUKKX0,033054425X,1447249550′ template='ProductCarousel' store='tiredmummyblog-21′ marketplace='UK' link_id='acf34c65-1149-11e7-973f-7555aee4d150′]