After some begging to go to a playground, we decided to investigate a local town: Crowthorne! We've driven through many times but never stopped off so it was a new experience for all of us. Here we are, all set!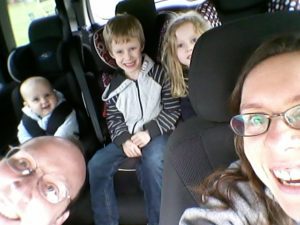 First we went to the Morgan recreation ground where there is playground equipment for all ages.
Someone enjoyed their first proper time on the swings 🙂
The we headed along the high street to do some window shopping before ending up in Costa for a snack. Zach had some frothy milk, check out the moustache 🙂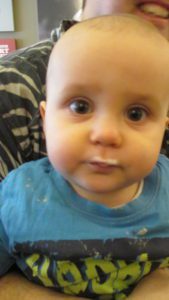 Chris and I decided to visit Co-Op supermarket as there isn't one closer to home as I like to check out vegetarian and wheat free products. The kids behaved wonderfully with the promise they (we!) could have more fun at the playground before heading home.