We just couldn't help ourselves. We normally wait until my dad and Chris' birthday nearest weekend but we NEEDED to put the decorations up today!
It would be fair to say that Zach has absolutely no idea what is going on. His face was a picture when we put on santa hats and started putting together the tree. What the flip are you doing, woman?!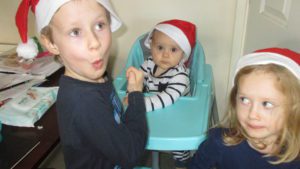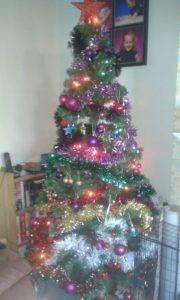 So this is the tree… A few baubles 🙂 We had Christmassy music on so it was just like my childhood. It brought a tear to my eye and to Chris'. Luckily we share a childlike (NOT childish) love of Christmas. Most importantly it is the family aspect, the togetherness, the decision to abandon a stylish colour scheme and go for the decoration overload look.
And here is the rest of the lounge, complete with elves: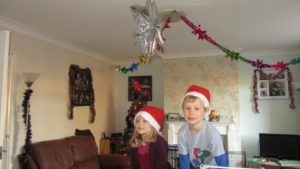 Ollie and Zach enjoying a fire 🙂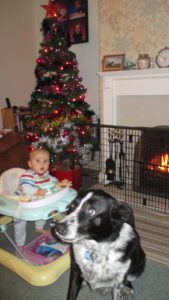 There has also been a request from Matthew's school for corks for a Christmas craft morning. I am selflessly helping: