We tried to make the most of the last weeks of summer before school FINALLY re-opens! Many places are partially closed but not offering any reduced tickets so we wanted to find somewhere that was mostly open for visitors.
The Chiltern Open Air Museum is just that, out in the open air, with plenty of space to roam, play and explore. Tickets are currently discounted as visitors cannot go inside the buildings and the craft workshops are closed.
However, the gardens, allotments and woodland are all fully open. The playground and farmyard have plenty of hand sanitiser and masks only need to be worn in the shop (where you need to enter and exit the site). Buildings are open for you to peek indoors even if you can't walk inside.
The heritage buildings have been rescued from around the south of England and moved to the museum: I'd love to see this process! Two of the buildings are from quite near where we live: a barn from Arborfield and the toilet block is from Caversham!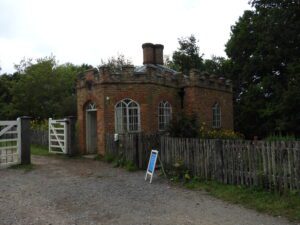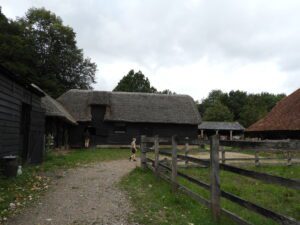 I think one of the highlights for me was the woodland walks. There are different paths to explore and they were very quiet so it was easy to imagine being back in time. Plus it was great to be outside enjoying the sights and sounds of nature.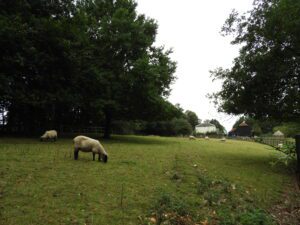 The main event for the kids was probably the play area! There was hand sanitiser at the entrance and a reminder about social distancing. But it was the perfect opportunity for the children (who had said they were worn out by the walk) to let off steam and play: just being children running, climbing and squealing in delight at the freedom to play on outside equipment.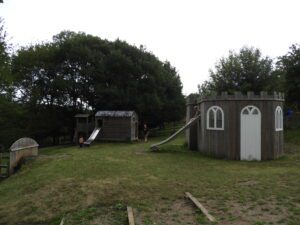 There were picnic benches dotted around but it rained as we played at the playground so we sheltered under a tree to eat our lunch on our blanket. Then the glorious sunshine arrived!
Our day out cost just £25 at the reduced entry price and it was well worth it. We had a wonderful visit and we'd love to go back when the site is fully open even though we did not feel like we'd missed out by having the closed areas.