On my way to the Mary Rose Museum for the launch of their new 4D experience, I decided to pop in to Titchfield Abbey.

It is an English Heritage site but free to visit. Parking is £2 for non members but I didn't see any kiosk or staff.

There were a couple of other visitors who seemed to be dog walkers and families on the way home from school.
There are plenty of nooks and crannies to explore as well as space to roam free, ideal for kids and dogs!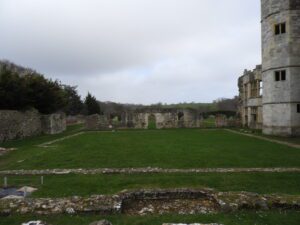 Titchfield Abbey was built as a monastery in the 1200s but was made into a stately home after the Reformation in the 1530s. The Earl of Southampton was given the site as thanks for his loyalty to King Henry VIII. He transformed the building into Place House which then hosted royal visitors for the next hundred years.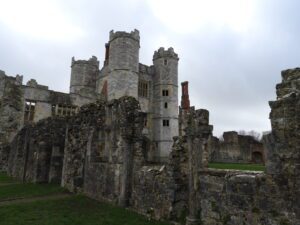 I found the site quite tricky to locate and drove past it a couple of times from either direction. There are NO TOILETS so my visit was slightly rushed… However, I did enjoy my brief visit and loved the immersion into history.