Strawberry Hill House is a beautiful stately home once owned by Horace Walpole. We were invited to attend a blogger event to experience the beauty of the house and gardens at twilight.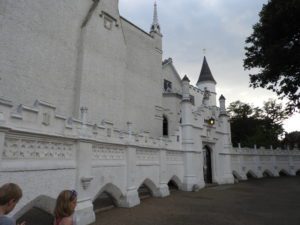 Anya was spellbound from the moment we arrived: she said it looked like a magical castle for princesses. She wasn't wrong! With its white washed walls and turrets, it looks like the perfect setting for a fairytale!
We began a tour of the house, accompanied by an extremely knowledgeable guide who took us to each room and described what was present and what was missing.
The house is preparing for an exhibition beginning in October which will see the return of over 150 items that Walpole collected. Sadly this is a small fraction of the 4000+ items that were sold by subsequent owners but it promises to be fascinating nonetheless.
We also enjoyed a presentation on the collection and the children had a chance to dress up in period costume.
The gardens were just as interesting. There is a woodland walk which has bug hotels and a tree from Walpole's time (over 200 years old!)

I chatted to the head gardener who informed me that the circular patch on the grass was an old fountain which can be seen due to the heatwave.
The children played on the lawn and amongst the lime grove. Walpole would have been horrified as guests in his time were not allowed to bring children!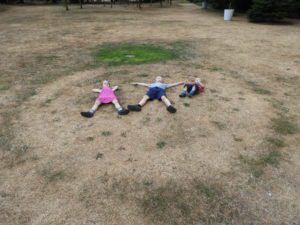 Strawberry Hill House is just one of the stunning locations that West London Tours operates. The different sites are easy to access from London and surrounding counties, making them a great day out to escape the capital or enjoy the outskirts.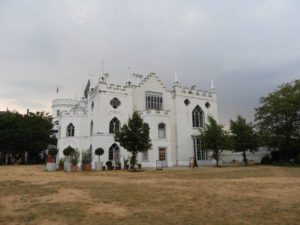 *We were invited to attend the event but there was no expectation to write about it. All opinions and photos are my own.