On our long weekend to the Midlands, our middle day was spent exploring some of Birmingham's tourist attractions (the other days were went to Stratford Butterfly Farm and the sites of the Shakespeare Birthplace Trust).
I visited Cadbury World almost 20 years ago and this time it was very different as now I am a vegan and a mum!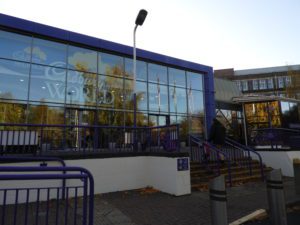 We had booked our tour to begin at 9.30 as we weren't sure how we would cope with the clock change. I mistakenly thought that we would be allowed in early if there was space but they are VERY strict and you are not allowed to enter the queue until your ticket time 🙁
The tour was interesting and the kids certainly enjoyed their free samples! The museum seemed quite underwhelming compared to what I remember from 20 years ago, but Chris and I did enjoy our trip down memory lane. Outside there are playgrounds for younger and older children.
The highlight of the visit was the 4D experience and our only complaint was it was too short and you were only allowed to go in once 🙁 The seats move and you wear 3D glasses. The kids laughed and shrieked with delight!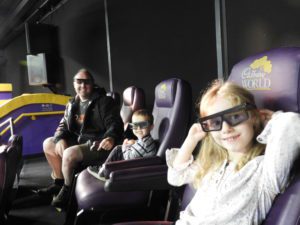 After lunch we headed onto the University of Birmingham campus and visited Winterbourne House and Garden. The grounds were beautiful and the plants are still used by uni students.
The house was built in 1903 for the Nettlefold family, who made their money from town planning.
Our final stop was a short walk away but quite tricky to find! Lapworth Museum of Geology was a hidden gem. Obviously the dinosaur was a huge attraction for my dino-loving kids but they were interested in many of the exhibits, several of which were interactive, and enjoyed the Where's Wally hunt.
Have you ever visited these tourist attractions? If not, which would you want to visit?