For the

bank holiday weekend

in Dymchurch we decided to explore some local attractions and Chris suggested Haguelands.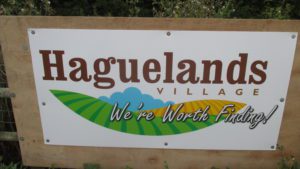 The activity field was brilliant fun for the children who loved the giant sandpits complete with diggers. Climbing up hay stacks was also fun and the children burned up a lot of energy running riot!
There were also space hoppers and sports laid out. The only problem was that there was no football or cricket ball and only one tennis ball which other children had run off with. One space hopper was deflated and unusable 🙁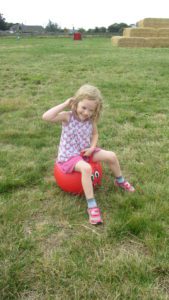 The go karts were amazing but exhausting! They were a little too big for Matthew and Anya to use on their own so Chris and I stepped up to the challenge and had fun racing each other. Then I needed a rest!
This summer their maize maze has a Star Wars theme and there was a booklet to complete with checkpoints to look out for within the maze and posters to look for around the field. We spent a lot of time in the maze and were starting to wonder if we'd ever get out!
The cost of the maze totally lets down the whole experience. The field activities are free but the maze cost us £25 for the family 🙁 We also had to pay additionally for the bouncy castle 🙁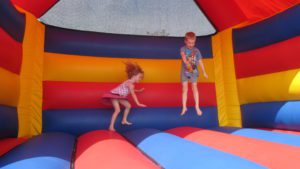 From the lookout tower in the maze we could see the alpacas but they were not clearly signposted from the field and I wonder if many visitors don't find them because they are not well advertised. Such a shame because they are beautiful creatures and we loved seeing them once we made our way out of the maze!
This review was really frustrating to write as there was so much that we enjoyed and that had massive potential but it was let down in several ways too. The children had a wonderful time (and so did we, although my knees will never be the same after the go karts!) but next time we visit we will save our money and focus on the activities, maybe bringing our own balls…