I last visited Hever Castle as a teenager and every time we drive past on the way to Chris' mum I wish to go.
Wishes come true! To mark the end of the summer and enjoy a final day out before school started for the kids, we visited on Saturday 5th September.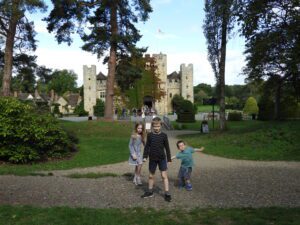 Tickets for the gardens need to be booked in advance with a specific arrival time. We did arrrive slightly early but were allowed in straightaway with hand sanitiser just past the checking in desk.

Toilets first and there was more hand sanitiser as well as closed sinks to aid in keeping socially distanced. We meandered through the gardens then headed straight for the castle.

We had been warned about queues on arrival and the website does state that not all visitors will be able to get inside the castle due to social distancing measures. An additional payment is required to enter the castle and this must be contactless.
We queued for around an hour and then spent an hour in the castle. Hand sanitiser was at the entrance and at various places inside. Visitors can listen to an audio guide while they wait but we declined. Masks are required in the castle (and also in the shop which I visited later)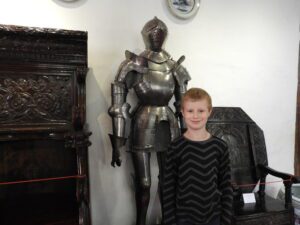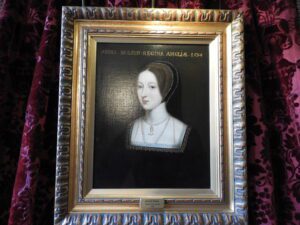 Once inside the castle there are staff to tell you when to move into the next room. I didn't feel rushed and it was lovely to have an entire room at a time to ourselves. There were pinch points when we had to wait for rooms to clear but we just spent longer chatting to staff and examining historical artefacts.
We enjoyed lunch while admiring the views and then got back to exploring the gardens and grounds.
The children were disappointed to miss out on the playground but there were huge queues and it was very busy.
We had a lovely day out at Hever Castle and felt reassured by the cleaning and social distancing measures.