Confession time. Chris and I were a billion times more excited than the kids!
We planned ages ago to visit Legoland on either the 5th or 6th of June as Matthew had INSET days so we could be guided by the weather. We plumped for the Monday and so did everyone else! The staff were surprised at how busy it was! But we weren't too interested in rides and those we went on had queues of only 15-20 minutes which was fine.
We didn't tell the children where we were heading but Matthew saw the signs on the way (I always forget he can read!)

So, we arrived at 10am and it was 11am before we got through the gates due to increased security and the sheer number of people. Toilet first stop! The cubicle doors all have minifigures on them which is so fun and means the kids can be interested in looking at those while you wait for one to actually become available.
We loved Miniland where famous places have been recreated, the models are simply stunning. I loved the tiny pigeons in Trafalgar Square.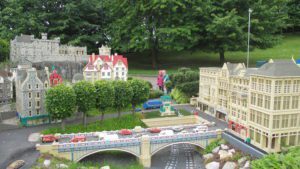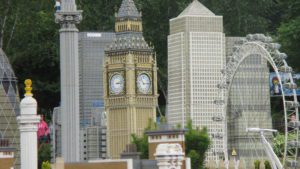 Heartlake City is really impressive and the models of the girls are spectacular. We took the Heartlake train and I loved the animals which were so realistic.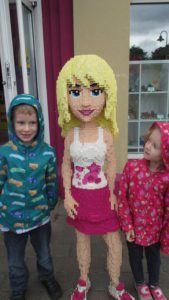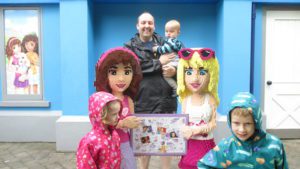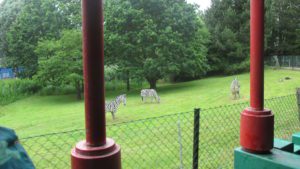 The massive Heartlake layout was a highlight for us all and even Matthew who hates pink was completely caught up in the scene.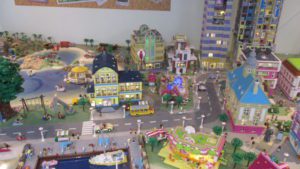 It is all about Ninjago in our house at the moment. Matthew received a couple of sets for his birthday after watching the first 4 seasons and the older two are completely addicted. Again this are had big figures dotted around but also had an exhibit that visitors can build on which was very popular.
We wandered through other areas admiring the cleverness of design of pirates and Vikings. The castle playground is fantastic to run off any left over energy but it was a bit hair-raising try to keep track of where the kids were as it is such a vast area!
We had then almost completed our visit but had saved the best until last.
Star Wars.
Lego Star Wars.
This exhibit is stunning. It has been so cleverly designed to recreate major scenes from the films. Plus there are large figures which are so impressive. The only negative I'd say is that the exhibition is very dark (I'm not sure if this is to be dramatic or prevent good photos or for some other reason) so it is a bit tricky to keep track of 3 children whilst trying to enjoy the details in the displays. The Death Star was AMAZING!
And then at the end you come face to face with Darth Vader and a perfect photo opportunity:
We left at 4pm, utterly exhausted and exhilarated! I think we'll leave it a couple of years before visiting again for Zach to appreciate it more but then we will get an annual pass or even lifetime membership if we save up!