Last Monday we celebrated our first day out of the summer holiday, later than planned due to Matthew's self isolation. To cheer him up, we decided to go to STEAM in Swindon.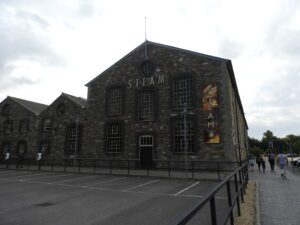 We purchased tickets in advance as this is necessary as part of the Covid guidance to reduce numbers to allow social distancing. Masks are now optional but we wore them for our visit.
The website suggests parking at the Designer Outlet Centre which is only a 5-10 minute walk away. Parking is free if you present your ticket to the information desk at the Outlet Centre.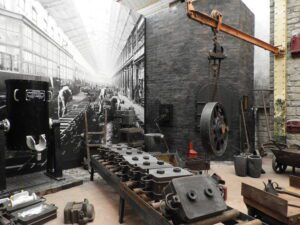 We chose to arrive as the museum opened at 10am. This was brilliant as there were few people there so we could enjoy the exhibits at our own pace without feeling rushed.

The first part of the STEAM is focussed on the Works. The children were less interested in this part as there were several dioramas and artefacts. I enjoyed this part as my great grandfather was employed at the Eastleigh works so I liked imagining him surrounded by engine parts.
Our absolute favourite part of the visit was seeing Caerphilly Castle up close and being able to go underneath it.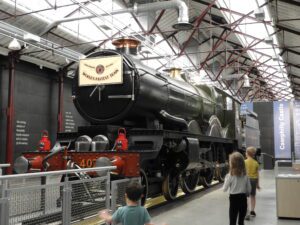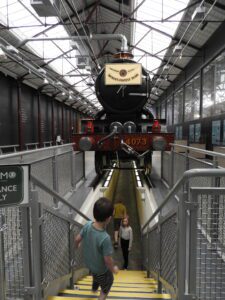 Next were some exhibits about Isambard Kingdom Brunel and the ways that life changed with the intorduction of the railways. The children loved the chance to 'drive' an engine via the interactive cab.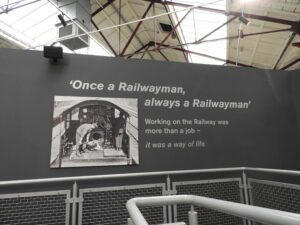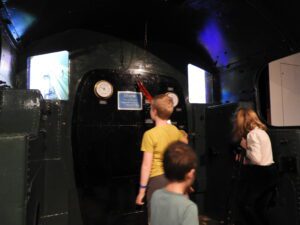 Two more steam engines of note: King George V and City of Truro. We have seen a King Class engine steaming at Didcot a few years ago. City of Truro was the first engine to travel over 100mph although this was never authenticated.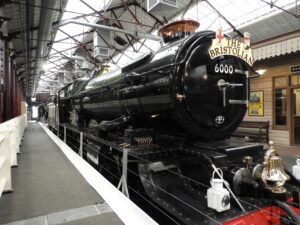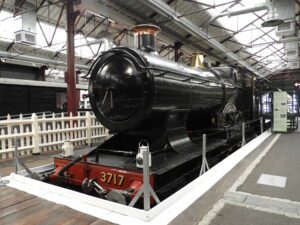 We went around the museum for a second time and it was a little busier. At lunchtime we went to the indoor seating area that has been introduced due to the closure of the tearoom as a result of covid.
We spent a total of 2 hours at STEAM. I think Chris and I would have spent longer looking at the static exhibits if we had not been with the children. There are plenty of interactive displays to entertain and I like the combination of the human experiences with the majesty of steam.