We are train fanatics. I am not ashamed of that. I collected the original Thomas the Tank Engine books as a child and have now passed them on to my own children. We have watched almost every episode and every film as well.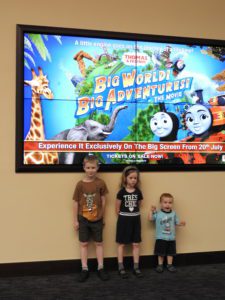 Matthew and Anya's passion for trains has waned somewhat but now we have Zach to indoctrinate! He loves pushing the trains around and the release of a new movie this summer provided a perfect introduction to the world of Thomas as well as his first trip to a cinema.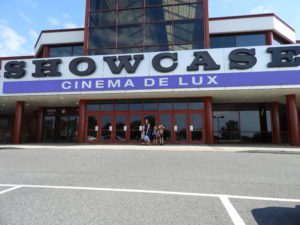 The cinema is question was the Showcase de Lux Reading which is actually a little outside the city in an area called Winnersh. It is a cinema that I used to visit regularly as a teenager until more local ones were built closer to home.
Well, what a revelation! The seats were massive and had recline and leg rest features that had the kids and Chris absolutely transfixed until the film started! (Apologies for the poor quality of the pics, it was very dark!)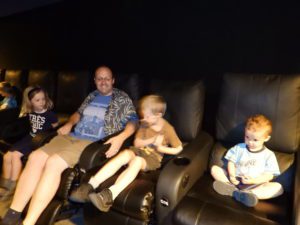 Big World Big Adventures follows Thomas around the globe as he tries to keep up with rally race car Ace. Along the way Thomas meets Nia who joins him on his adventures.
I won't spoil the plot but there is a strong moral message about trusting the right friends and helping others.
There is an absolutely BRILLIANT song that I think adults will love because it make a tongue in cheek comment about some of the situations that Thomas has faced previously whilst also being catchy for children to enjoy.
This is a great film for Thomas fans and their families. The film is released nationwide on 20th July.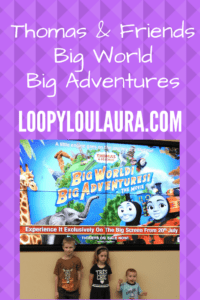 *I was invited to attend this screening but there was no expectation to write about the film