We had an exciting day last weekend, heading onto London to see some sights and visit the Tower of London. I'm not sure who was more excoted as we all love history and Chris had never been to the Tower before.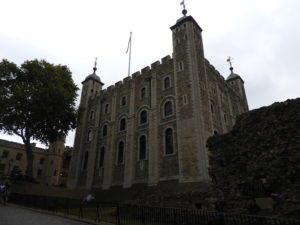 We had a bit of a disaster when we missed our train so had to find an alternative route. The kids were thrilled to trvale by train but that was nothing compared to the joy of going underground by escalator to get to the Tube!
We had a quick McDonald's lunch then headed to Tower Bridge. I think it is the first time I've ever been across it!

We arrived at the Tower and I sorted the tickets (we were testing out the Keetoo app for Mumsnet) then we started our visit.
For those of you that don't know, the Tower of London is a royal residence. It was started in 1066 straight after the Norman Conquest by William the Conqueror and was often used by monarchs in their private and public lives. For example, it was used  before a coronation due to the ease of access to the Thames to travel down to Westminster.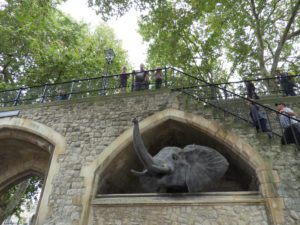 It is also a place of wonder and used to house animals brought as gifts to the royals from all around the world.
Perhaps infamous, the Tower is a prison and place of execution, including queens and traitors; the most famous being Queen Jane Grey, Queen Anne Boleyn and Queen Catherine Howard and the most recent were spies shot by firing squad during the Second World War.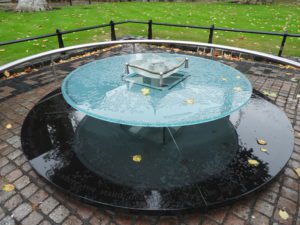 After the toilets (a necessity!), our first port of call was the Crown Jewels. So breathtaking and another escalator around the main ones to keep the human trafic moving! Zach fell asleep and missed them all 🙁
We explored the rest of the castle: mighty cannon and weaponry, poignant etchings of those imprisoned, marching soliders, awesome armour and a memorial to those executed.

There were interactive activities aimed at children at the top of the White Tower and dotted around the whole site were sculptures of animals that were kept in the royal menegerie (my kids were caged at one point!)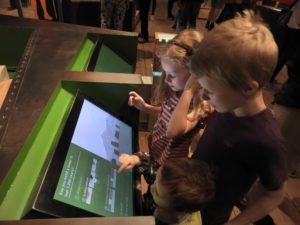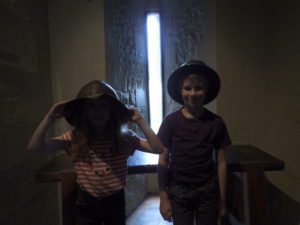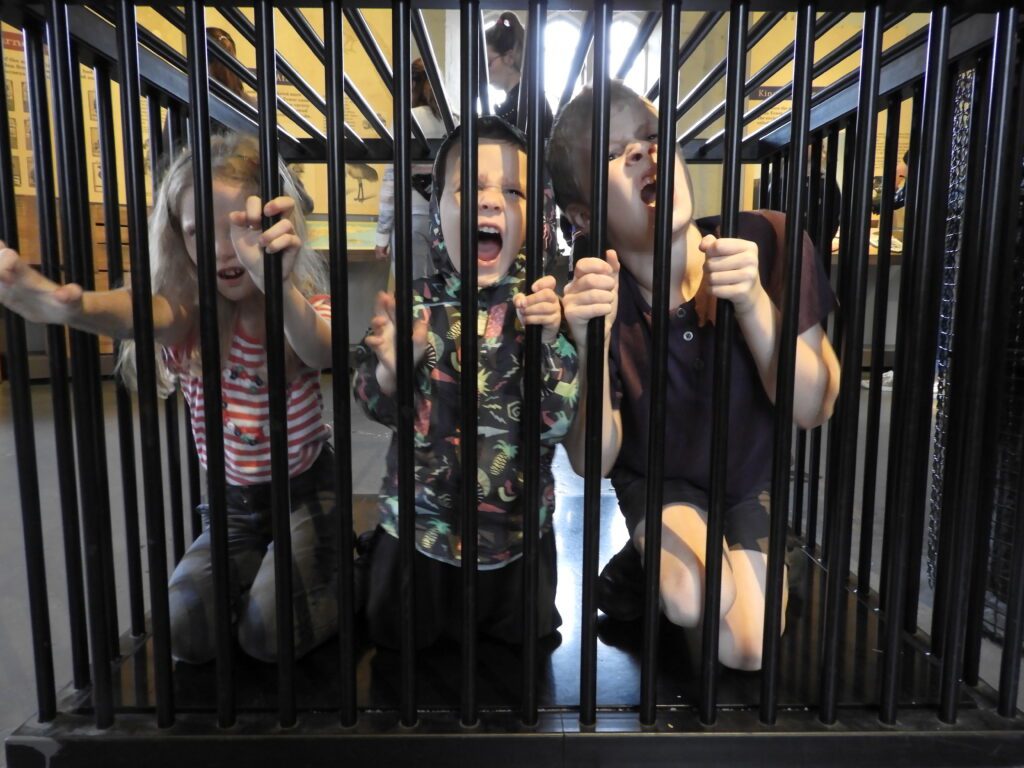 Sadly we were unable to visit the chapel as it was only open to tours due to the rainy weather. There were some Tudor dressed people that we spotted very excitedly (me anyway!) and the whole history of the castle was beautiful and made me proud to be British. A highlight for the children was a water fountain *rolls eyes*
A leisurely stroll back along the River Thames, spotting HMS Belfast and crossing at London Bridge before catching the Tube and train back home again. A lovely day out for us all!