I can't believe Wallace and Gromit are celebrating #30CrackingYears: where has the time gone?!
Wallace and Gromit were a major part of my childhood. The skill and creativity of Nick Park and his team is simply enthralling for all ages.
(c) and TM Aardman/W&G Ltd. All rights reserved.
To celebrate this momentous anniversary, Carrot Productions has teamed up with Aardman Animations for a 38 date tour, featuring live orchestral accompaniment from a professional orchestra. The tour is visiting venues around the UK so have a look to see where you can enjoy 'a grand day out' near you https://www.carrotproductions.com/wallace-and-gromit/
Have a look at the trailer!
It looks AMAZING!!!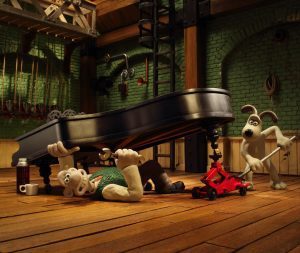 (c) and TM Aardman/W&G Ltd. All rights reserved.
The show will premiere on 15 May 2019 at the National Film and Television School, where Nick Park created his Academy Award® nominated graduation film Wallace & Gromit: A Grand Day Out. Both Nick Park and the composer of the Wallace & Gromit scores Julian Nott (also an alumnus of the NFTS) will also take part in a question and answer session as part of the event.
The Musical Marvels is a fantastic opportunity for young audiences to experience live classical music for the first time, in an accessible, fun way. Parents will also enjoy reliving their youth, with a screening in the second half of the all-time classic Aardman animation, The Wrong Trousers, again with live orchestral accompaniment – so exciting!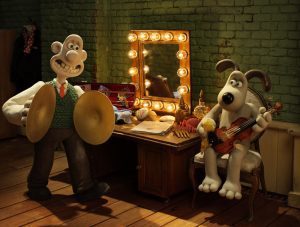 (c) and TM Aardman/W&G Ltd. All rights reserved.
At some venues, there will even be a chance to join a model making workshop before or after the show, giving fans of all ages the opportunity to learn from Aardman's expert model builders and take home their very own Gromit.
So look no further for 'A Grand Day Out', don't wear 'The Wrong Trousers' or it might be 'A Matter of Loaf and Death!'

*I have been given complimentary tickets for the local showing.