Third week complete! Have a look here at week one and two.
Puddings again are most popular but I have been really impressed with the children trying things. They loved the Quorn chilli but didn't realise it wasn't beef until I told them when they'd finished. Fresh filled pasta was another brand new experience for them and they enjoyed it.
Day 15: random takeaway night! Fish, sausage, battered sausage and chips.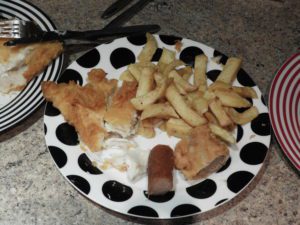 Day 16: chicken burger with chips and beans. Fruit strudel for pudding which reminded me of my own childhood when we used to have this and call it severed arm due to the leaking fruit 🙂
Day 17: We were over at Mum and Dad's to catch up with my sister and her family. Lunch was a buffet/party food. Here the kids are licking the bowls clean after a 3 course pudding!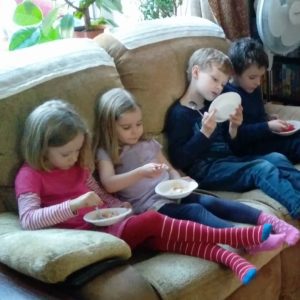 Day 18: chilli with tortilla chips and rice: the children didn't realise I used Quorn!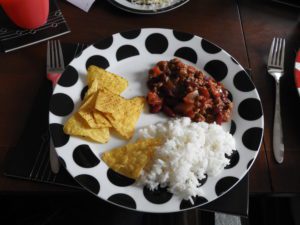 Day 19: Matthew and Anya had friends over for tea so I went for a safe option! Fish fingers for the first time this month!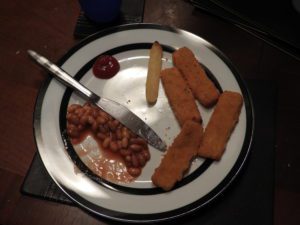 Day 20: tortellini and ravioli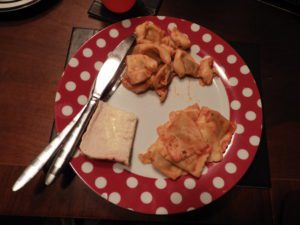 Day 21: meatballs and pasta, pancakes with lemon and sugar (we NEVER have pancakes on Pancake Day!)
One more week to go! If you have a recipe you'd like me to try out then please leave a link in the comments below!