Hello March! That means that my February Food Challenge is over! 28 days of different meals to try to tempt the children into trying new flavours. Take a look at week one, week two and week three.
So how did we get on this week?
Day 22: chicken and vegetable pie and chips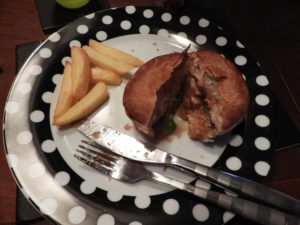 Day 23: takeaway night! kebab, pizza and chips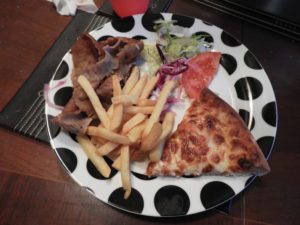 Dy 24: Quorn chunks in veg sauce with pasta

Day 25: cottage pie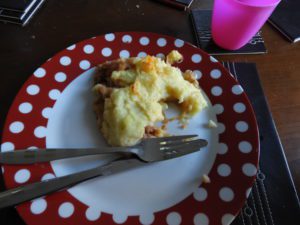 Day 26: steak slice, cauliflower cheese, chips, beans (Anya had a sarcastic single chip)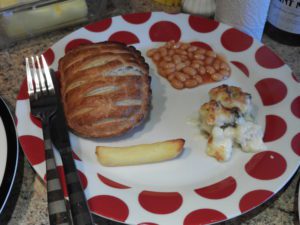 Day 27: scampi, has brown and beans, trifle for pudding!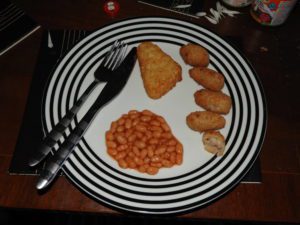 Day 28: toad in the hole with beans, apple and blackberry pie
Well this week's major success was scampi! Cottage pie and cauliflower cheese are meals that the children eat one week and hate the next 🙁 We have had a lot of beans this week: I bought salad but the cold weather meant everyone wanted hot food only!
I am really proud of the children for trying different foods over the past 4 weeks and am planning to try a new recipe/food each week to continue to inspire their taste buds.