After pointing out a few new vegetarian meals at Tesco over Christmas, Chris surprised me by bringing home some new

wheat free

products from Sainsbury's after his weekly shop.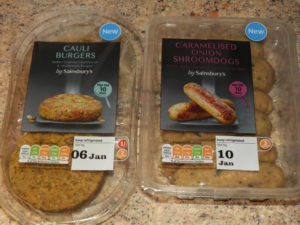 First we tried the cauli burgers. These are flavoured with Indian spices and reminded me of onion bhaji. They certainly did not taste of cauliflower (although that wouldn't have bothered me a it's my favourite vegetable!) The burgers held together well and we could imagine having them in the summer on a barbecue. The burgers are currently on sale for £1.80.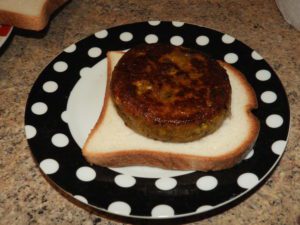 Wow! The mushroom sausages, or shroomdogs as they are titled, are truly something special. They look like normal sausages. They feel like proper sausages. The taste was good but I had one cold the next day and the cooking had really brought out the flavours and it was exquisite.

Again they would be perfect on a barbecue but also I fancy having them in a veggie sausage pasta bake and I will definitely be buying them again (the current price is £2.25 and there is also a Cumberland variety that I want to try)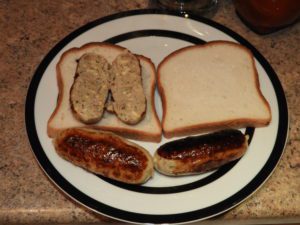 Fantastic products for vegetarians on a wheat free diet!