It was a wet start to the day and, being a Sunday, many tourist places opened a little bit later. The Botanical Gardens had an earlier opening so we started our day in Glasgow there.
It really started pouring down as we made our way to the Kelvingrove Muesum but on the way we spotted posters for a real T Rex fossil at Kelvin Hall so decided to make a spontaneous pit stop there. It was expensive but well worth it for the chance to see a real T Rex and enjoy the interactive activities, including trying to outrun a T Rex by cycling away from it, looking at dino eggs and poo, and painting the skin of a T Rex.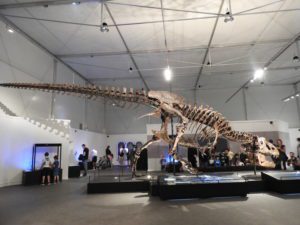 We finally made it to the magnificent Kelvingrove Museum and Art Gallery. There was a T Rex skeleton here too but is is a plaster cast of one (the pic below is of a ceratosaur). This is the home to spectacular collections of armour, historical artefacts from around the world and art from all eras including modern installations and the iconic Dali's Christ of Saint John on the Cross.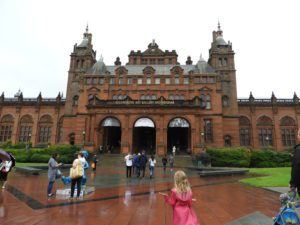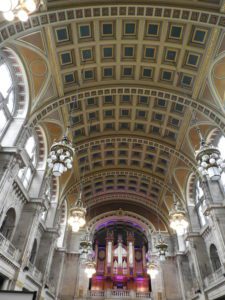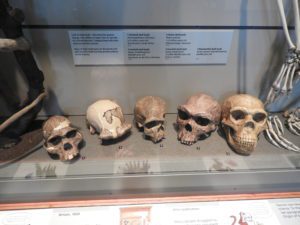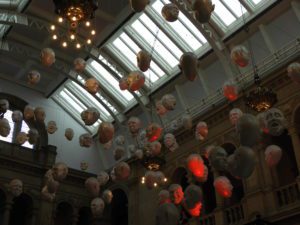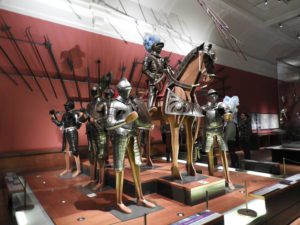 Matthew begged for us to go to his favourite restaurant Ask Italian so we battled across the city to get there but it was definitely worth the trek plus the rain stopped while we ate!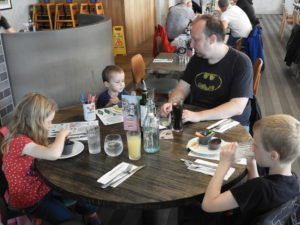 Glasgow Cathedral was just closing as we arrived (they were literally kicking everyone else out of the side door when we turned up!
Just as we were heading back to the car, we noticed some people exiting a house opposite the cathedral and when we had a peek we discovered the Provand's House, the oldest in Glasgow, built in 1471 for the Bishop of Glasgow. Sadly, the gardens had already closed for the evening but we had time to explore the house and learn a little about the history of Glasgow and its people. Mary Queen of Scots is rumoured to have stayed in the house in 1567.