The children were mega tired after all the walking around Glasgow the day before so we decided to stay close to our cottage and explore the local area.
First stop was World of Wings. The birds were absolutely magnificent and I loved capturing these close ups.
We decided not to wait around for the flying display as it was raining again so we surprised the children with a trip to a soft play place called Adventure Planet. I didn't need to tell anyone else's children off becuase the staff did a fantastic job of making sure everyone was playing nicely! Yay!
Once the aching legs were forgotten and lunch was consumed, our 2 hour session was up so we ventured out to Summerlee Museum. We were fascinated by the wreck of an engine which seemed to be steam, diesel and electric all in one!
I enjoyed reliving my dental nursing days when looking at the dental setup and the instruments from the past 100 years, many of them still in use in today's surgeries!
I had assumed that Bothwell Castle was associated with Mary Queen of Scots' final husband the Earl of Bothwell but it doesn't seem to be! The red brick was beatuiful and it is such a shame that it is crumbling away 🙁
More history! the Battle of Bannockburn! The statue is of King Robert the Bruce, whose tomb we saw at Dunfermline Abbey.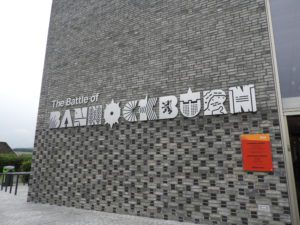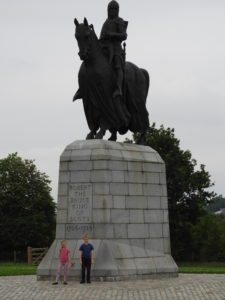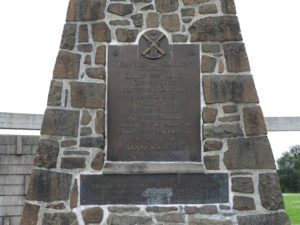 Final stop of the day and I was the only one to get out in the rain to look around Cambuskenneth Abbey.