Time to check out of our hotel and head on. First stop was Caerphilly Castle. It was the day of the cheese festival so it was a bit manic!
There was the odd spot of rain and the temperature dropped about 10 degrees which was very welcome!
We had a quick look around the town and I was happy to see a statue of Tommy Cooper who was born in Caerphilly in 1921.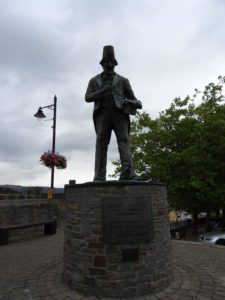 We left before the festival got going as we needed some lunch! We took a chance on Llancaiach Fawr which wasn't too far away and had a cafe. After eating we explored the house and grounds, meeting guides in costume who remained in character the whole time!
We then headed across the Brecon Beacons to our holiday lodge. The children were fascinated as the tops of the mountain disappeared in the low clouds.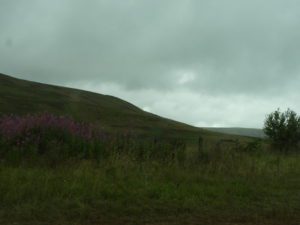 We stayed at Pantglas Hall in Dyfed 9. We explored the grounds a little to figure out where the swimming pool was and the kids couldn't resist the playground even though it was drizzling!