I am writing this post in response to my children discussing with me the mystery of time. Why does it drag when you are bored and race when you're having fun? Why do we remember the good moments and discard the bad (most of the time)?
Matthew and Anya were joking with me about Zach's sleep, or lack of it. I told them it is just a phase which he will grow out of soon and reminded them that they use to be exactly the same.
I told them of the nights that I was forced to laying half hanging off the bed to get Matthew to sleep whilst I was 9 months pregnant with Anya. I told them about how uncomfortable I was laying crushed against a bed guard while Anya snored away.
Of course they don't remember those nights at all and if I'm honest I only vaguely recall them myself! But at the time they seemed to go on forever and I felt as exhausted as I do now with Zach.
I looked back at photos of the older 2 when they were the same age as Zach is now and those days seem like so long ago.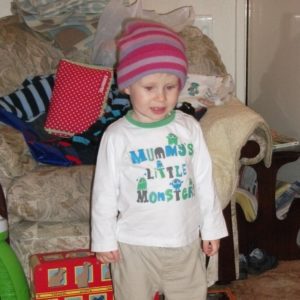 January really seemed to drag this year but at the same time I can't believe that the Christmas holidays finished a month ago. Time is racing by for me, and the children are changing: it isn't noticeable day to day but they are developing at an incredible pace. Where have my babies gone?! Naturally and rightly they are growing in independence and I am needed less and less. My heart aches for the babies they once were at the same time as being proud of the people they have become.
These days are hard. These days are long. But the years are short.