We are the happy and proud family of two cockapoos, Wurzel and Chas (nearly 5 months old and they have been with us for almost 6 weeks). It has been a steep learning curve for us even though we are experienced pet owners.
I believe there are 5 things to consider before making the decision to get a puppy:
Time: puppies need a lot of attention. Toilet training takes a long time (up to a year) so they need to go outside regularly. They need play and interaction to socialise with other dogs and humans.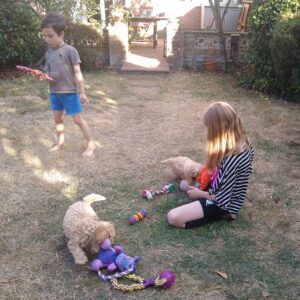 Costs: I was shocked at the cost of puppies. we found ours on Gumtree and they were £650 each. Then once you have them home there are food, training, toys, bedding, vaccinations and other medical costs. Some breeds need grooming although home options are available if you feel confident.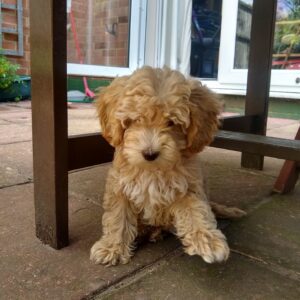 Practicalities: where will they sleep, eat, toilet? Which vet will you choose? Who will be responsible for walks or feeding or picking up poo? Will you get pet insurance? What happens when you go on holiday?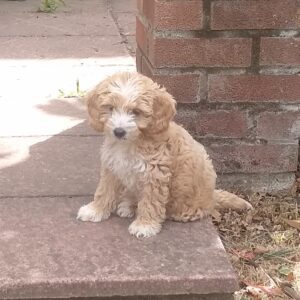 Home: I don't think it is a good idea for someone with new furniture or carpets to get a puppy! Toilet accidents, chewing, fur shedding (thankfully cockapoos aren't too bad at the last one!) We had to clear the clutter from our lounge and toys have been banished upstairs to prevent chewing and choking risks.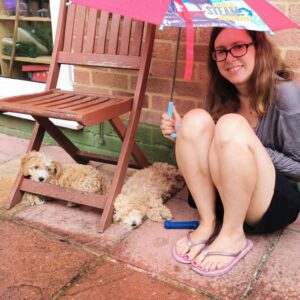 Commitment: puppies will become part of your family, probably for the next 10-15 years. Lifestyle and family circumstances should be given careful consideration. For example, might you have a baby, move house, change working hours?
Getting a puppy – or two (eek!) – is a major life change so you must be prepared!