Last March, I waltzed into lockdown like it would be our saviour and covid would soon be forgotten. Now almost a year on, we have been home for 2 months and have a roadmap back to some semblance of normality but with the admission that lives will be sacrificed.
This lockdown in 2021 has felt harder than those in 2020. But why?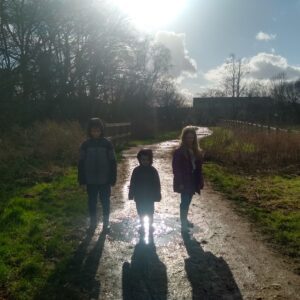 The weather
Last time it was spring and summer. We could get out in the garden, go for walks. The warmth of the sun warmed our hearts (poetic, eh?!). Now it is cold. The motivation to be outside had dwindled if not disappeared completely.
We're all tired
Tired of lockdown. Tired of restrictions. Tired of each other's company. Tired of being kept apart from loved ones. Tired of being unable to travel, the same sights day after day. I want human contact, the spark of face to face conversation, things to talk about that don't revolve around being stuck at home. We want to be in the same room as family without any of us being scared.
The daily stats are worse
120,000 dead. Loved ones unable to say goodbye. Thousands in hospital with a long road to recovery. Each day is heartbreaking as we hear the numbers: they are thankfully dropping but still so high and the personal stories lost in political rhetoric.
Work and school balance
Last time I was in the privileged position of being at home. We had a little work from the schools but not a great deal so we did more fun things like life skills and cooking. We focussed on projects that interested us like history and languages. Now the schools have been forced to create 3 hours for infants and 4 hours for junior. Each day. We are lucky to have two laptops so Matthew and Anya can work at the same time. But it means I can't work as my laptop is busy.
I am working in school in afternoons and Zach is in school. But the guilt and fear bubble away under the surface. I feel torn between wanting to be at home with the kids and wanting to support the key worker families in our community and my colleagues. Twice weekly asymptomatic tests are no fun and I dread them being rolled out to children too.

The monotony
Nothing to look forward to. The same routine everyday. No spontaneous trips out. No meals out. Reliant on screens for work, school, entertainment.
Wishing you all good health, both mentally and physically. I hope the roadmap sees us safely on a journey away from coronavirus…