Once again I doubted myself! My knees are a nightmare of agony but I managed to push through and complete the week with the aid of my trusty knee supports.
Week 4 is a big step up from last week. A total of 16 minutes of running and 15 and a half minutes of walking in contrast to 9 minutes of running and 16 minutes of walking in week three.
5 minutes of continuous running twice was a big mental hurdle to overcome, let alone the physical!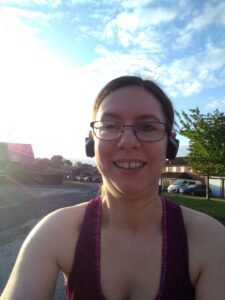 Run 1 and I felt like a more professional runner with my new Bluetooth headphones, reliving my past with a 90s playlist! My lungs were magnificent and I also managed not to sing along even though I was sooooo tempted!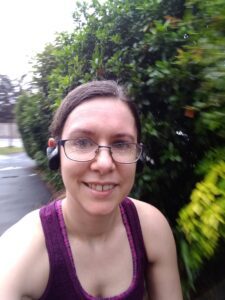 Run 2 was another big change as it was my first run in the rain! The warm up walk was a bit miserable but it was actually quite refreshing once I was hot and sweaty!
My knees were the major issue all week but I battled on and focussed on the music and my breathing to keep going until the end and complete all three runs. My pace was slower than last week as I wanted to take it easy but my distance was increased and in fact the furthest I've been since starting. Yay me!