The start of this week felt a bit like I was going backwards again as walking was reintroduced for runs 1 and 2. It felt easy in comparison to the 20 minutes straight running that I did twice last week. The respite of walking was greatly appreciated though!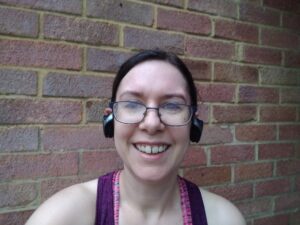 Run 1 is broken down into 5 minutes of running, 8 minutes of running, 5 minutes of running, each separated by 3 minutes of walking.
Run 2 consists of two runs of 10 minutes with 3 minutes walking in the middle.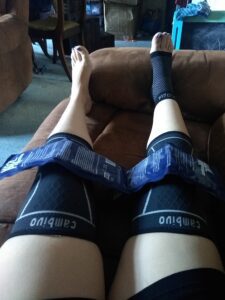 Run 3 is the biggie. 25 solid minutes of running.
Ooh, I got mad at my narrator Sarah Millican for saying 'You've only run for 20 minutes, still 5 to go': does she not know how much effort it is to go for 20 minutes???!!!
Once again I was struck by how much this training prepares you mentally as well as physically to run greater distances. I admit that when I started the Couch to 5k, I actually didn't think ahead to these long runs because they didn't seem achievable, BUT THEY ARE!
I was thrilled to finally hit the 3 mile mark which is 4.9km, sooooo close to that 5k goal!