This week I have grown up a little bit more. Sounds a bit daft coming from a 38 year old.
This week my final grandparent passed away and grief has struck our family.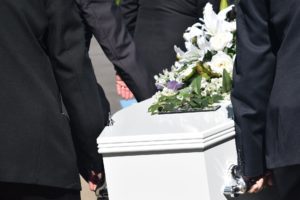 I know I have been exceedingly blessed to have had my grandparents in my life for such a long time. One set of cousins have lost both their parents, my husband and my brother in law have both lost a parent. I simply cannot imagine the pain.
Nanny was 88; she had seen all of her grandchildren grow up to adulthood and the births of five great-grandchildren. In contrast, I was just 15 when my other grandmother died and still feel cheated that she was taken so early.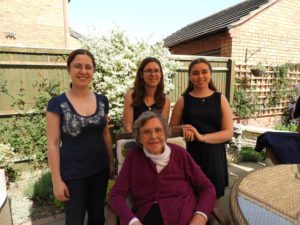 Grief is a strange emotion. It is the price we pay for love. Sadness at the loss of someone special mixed with happiness that we spent part of our lives together. Grief is often linked to guilt at a sense of relief that a loved one is finally out of pain and reunited with those lost before them.
The last time I saw Nanny was 6 months ago, just before her birthday. It was heartbreaking to see the mental and physical deterioration. I said goodbye and told her I loved her, holding her hand and bursting into tears. She said she loved me too and I walked away. I turned around in the lift and she was still smiling at me.
Her final words to me were those of love but that is not the Nanny I will choose to remember. I will remember the woman who bought me Bunty and Mandy & Judy comics, always had a full Roses tin in the front room, wore a cardigan even when it was over 30 degrees, who made amazing roast potatoes.
We will be taking the children to the funeral next week and I have written previously about why I think it is important for children to be involved in the grieving process. Nanny's will be Matthew's 7th funeral and Zach's third. I believe it is important socially and emotionally for children to see life as a cycle, the excitement of birth and the sadness at death, the importance of love and kindness over the course of life.
The lead up to Christmas has started, a reminder that life goes on. I catch myself crying at random times; at others laughing with my family at memories and happy anticipation of our future together. Grief is cunning like that.
Life is not promised so we shouldn't take it for granted and I hope my children learn that family is an exceptional gift and make memories that will last a lifetime.