My body has changed quite a lot after having 3 children.
My hair is one area that I don't really give much consideration. Apart from hunting for those elusive grey hairs which hide away and then reveal themselves flamboyantly by sticking out at right angles to my head 🙁 Apart from when Zach pulls out a clump or Anya plays hairdressers, ouch! 🙁
Anyway… my hair has always been quite bushy especially during the 'glow' of pregnancy. I have no idea if my hair loss is normal or if I should be concerned (why do the white ones never shed???)
Here is a photo taken this week after I'd washed and combed my hair. I have to clear out my brush often as well but that isn't included here 🙂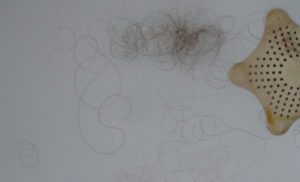 So what are the options? Well, there are a number of hair treatment costs available to meet every budget so I will definitely be taking action if the hair loss seems to affect the overall appearance of my hair.
Hair loss for men is also a concern for me. Men take after their maternal grandfather with regard to hair and so it is likely that the children will take after my dad whose hair is thinner than he would like. Mum says I make bald babies which isn't strictly true as they've all had hair but it has been quite fair and fine: I'm still waiting for Zach's hair to thicken!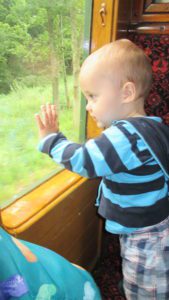 There have been some amazing advances in dealing with male pattern baldness and treatments continue to improve. Hair transplants for men are now possible and the hair transplant cost is offset by the confidence it provides.
So what are your opinions? Have you noticed that your hair has changed as you have got older or since having children? Have you or your partner considered hair loss treatments? Should I?
*collaborative post