The last two weeks have been a bit odd for me. Zach has been taking his Year 2 SATs. My eldest has done them but I have not had direct knowledge of how they are tested.
I have been an exam invigilator for GCSEs and A Levels for the last 8 years so it felt bizarre to see how 6 and 7 year olds are tested!
Despite the young age of the children, these tests are administered in a formal way. They are not necessarily described as SATs or tests in front of the children but the set up is to move apart desks and work in silence.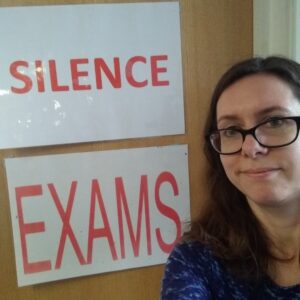 I personally, as a parent, am not bothered by SATs results. Age Related Expectations are higher than ever and I am certain that Zach will be judged more stringently than Matthew was 6 years ago (Anya didn't have SATS due to Covid but will do the Year 6 SATs next year).
I care more than my children are kind and polite, that they have friends and stick up for the underdog. Academic achievement has always been secondary to me than their social skills and happiness (which has earned me some odd looks at parents' evenings).
Good luck to all the children, teachers and schools for this year's tests.
The 2024 KS1 SATs will be optional, I wonder how many schools will participate…