March 10th is National Mario Day (or MAR10, get it?!)

My own experience of Mario didn't begin until I bought a Wii in 2008. Mariokart quickly became a favourite as the basic game is pretty simple so the whole family can enjoy it together. I have played this with my children on the Wii and Switch.
Zach in particular is a Mario addict. We have bought him several Switch games as well as stationery, clothing and the Lego sets. I like it best when he plays the party games or creative games which encourage social interactions and imagination.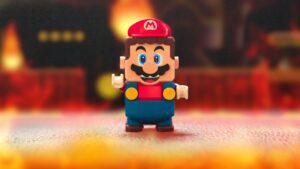 Did you know…? 5 facts about Mario
Mario first appeared in 1981 (a fine year as I was born too!)
Mario was originally called Jumpman and was a carpenter
Luigi is Mario's younger twin brother (non identical)
Mario's full name is Mario Mario (yep, it is his first name and surname!)
Over 500 million Mario games have been sold worldwide