(Update: this post title may have surprised you after our engagement announcement on Sunday! I wrote this post a month ago, little knowing that a proposal would be heading my way less than 2 weeks later!)
I love a wedding. Happiness, love, the excitement of a new life together.
But it isn't for me.
Don't get me wrong, the idea of being married is fabulous but the whole wedding day is a no go for me and Chris.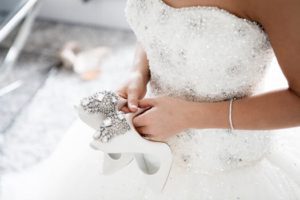 The thought of us being the centre of attention is hideous to be quite honest with you! Neither of us want a big day. We have made vows to each other and exchanged rings in private, and we are as committed to our relationship as we could possibly be so why put ourselves through it?
We have considered eloping (sorry, Mum!) but I know our parents would never forgive us and the children would love to be involved.
I have been a bridesmaid 3 times and loved it each time. But the focus wasn't on me so I could happily fade into the background. I have loved watching friends and family get married, seeing the joy on their faces. I think I cry with happiness at each one (in fact I blubbed A LOT at the rehearsal for my sister's).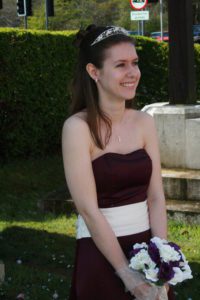 I am not a meringue girl. I do not wear white EVER. I don't want the logistical nightmare of planning the food and reception. I do not see the point of spending ridiculous money on a single day when we have a family to support. I do not want a first dance (what the heck would we choose to dance to?) I don't want to dance until midnight.
I love Chris so much but I won't be heading down the aisle with him.
(UPDATE: oh yes I will!)