Today is my birthday and I am 38, woohoo!
Another year gone, but where?!
So, 40 is on the horizon, I am now officially in my late 30s. The decades are slipping by…
The problem is I'm still a little bit lost, no idea what to do with my life.
I have lost the certainty of youth. It didn't come true.
But that's good. Hopefully I still have the same amount of time again (fingers crossed!)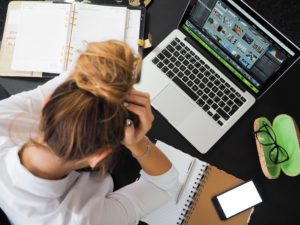 Maybe I don't need a career, maybe that isn't the type of person I am. I think I have too many things I can, and want, to do (write a book, start a handmade craft business etc). A single path for me would be too constricting and a few years of anything is my limit (except for you, my beloved husband!)
No further progress on my

bucket list

from 2 years ago (not quite true as we went to Wales last year and have Scotland booked for this summer). There is still so much I want to do!

I was heartbroken a couple of weeks ago when my temporary 5th job was given to a permanent candidate to take on after the summer. I hadn't realised that Zach would qualify for 30 hours of free childcare if I work over 30 hours. I found out too late to apply for the job :'(
My mum says that things happen for a reason and as the time has gone on I've decided that I do not want to go back to full time work just yet. I go in to Anya's school for workshops and

school trips

etc so the thought of not being able to do the same for Zach when he starts in 18 months brings on the mum guilt.
Life is so different from a few generations ago. Women are expected to have it all, family and career, swamped by images of superwomen whilst normal mums feel overwhelmed and inadequate.
Flexible and part time work is brilliant for mums and offers the chance to balance work and family. I feel so much more mentally healthy since going back to work after having my children. Regaining some independence and my identity, simply being Laura again and feeling valued. My children still come first and they always will but now they are getting older I must try to think more of my own needs: it isn't selfish, it is essential.
I may be approaching middle age but I don't feel it. I am exhausted (sleepless nights, thanks Zach) but content with my life as it is. I may not know what is ahead but that is ok: it will be fun finding out!