We are so lucky where we live that the countryside is almost on our door step. I was invited to try some items from Rydale, a British company operating out of Yorkshire. Rydale prides itself on its quality products as well as country style. They also offset their carbon footprint by planting trees as well as being committed to recycling.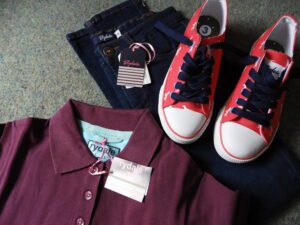 The jeans are supposed to be cropped but I am petite so they still grazed my shoes! The jeans are figure hugging without being tight, so I still had full mobility and comfort for walking, gardening, playing with the kids. I even managed to do the Joe Wicks workout in them!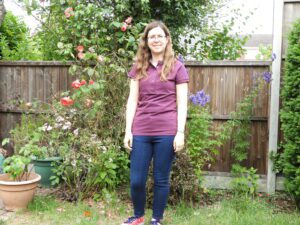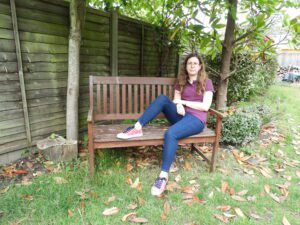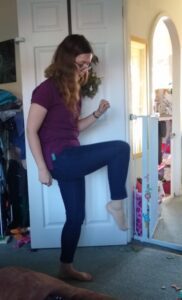 My daughter is hideously envious of the shoes! I chose the bright cherry colour which brings a real pop of colour as well as having a cute dog motif. They also have an alternative shoe lace included in a snazzy silver.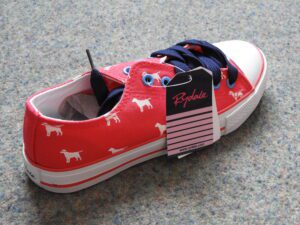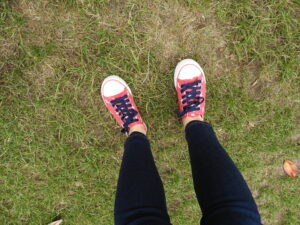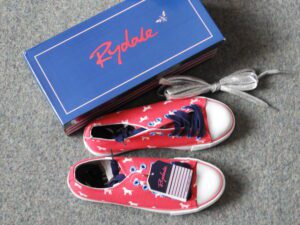 The polo shirt is possibly the first polo I have ever owned so I was unsure whether to tuck in or not. The cows in the field did not offer an opinion!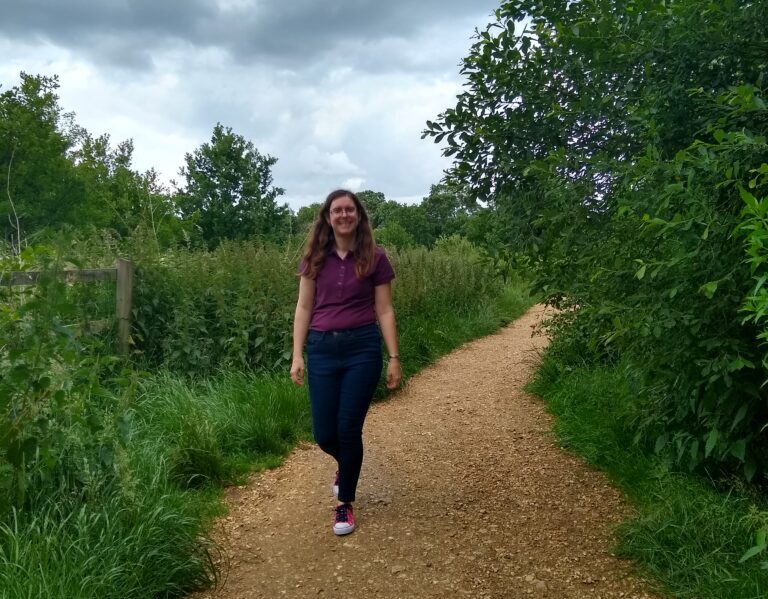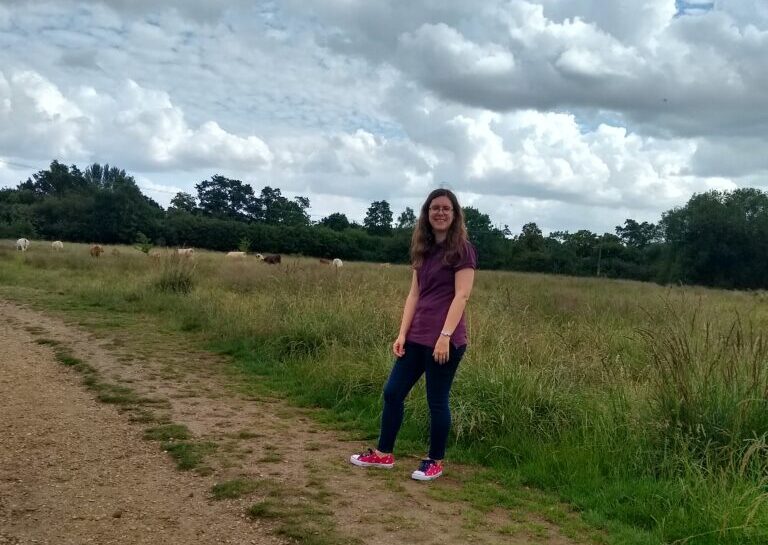 So, what are my overall thoughts? I love my new outfit. The polo shirt is purple, my favourite colour so what else can I say! The jeans are super comfy and would be easy to dress up or down. The shoes have really inspired me to add more colour to my wardrobe. All 3 items are classic as well as classy and comfortable: thank you Rydale!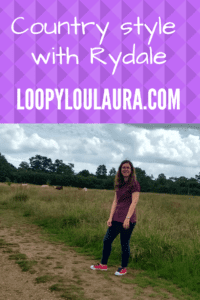 *I was sent these tems for the purpose of this review. All opinions and photos are my own.