I have never been blessed with a magnificent bust. Pregnancy and breastfeeding was wonderful for giving me curves at last! But now three children later, it's time to be honest and admit that my bras don't fit any more as I have changed shape and size.
The thought of getting undressed and measured by a professional does not appeal in the slightest and I do not have the luxury of taking bras of each size into the changing room to find one that fits.
Hunkemoller have a guide to finding your

perfect fit

which is easy to follow as long as you have a tape measure to hand. Perfect!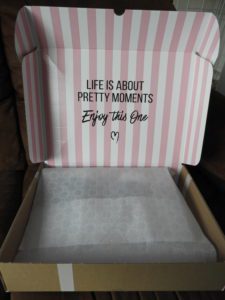 The website also suggests styles that may suit you and this inspired me to try something a little different to my usual t shirt plain bras. I tend to not be very adventurous with bra colour either: black, white, nude and perhaps purple as it is my favourite colour.
I have never bought bras online before but carefully followed the instructions on how to find the correct size and then looked through to see what was available in my size. I was instantly drawn to the blue and teal (which is my second favourite colour!) in a really feminine design but I was also tempted by several potential items for my wedding!
Within a week my parcel had arrived and here is my bra! So pretty, I love the lace detail and the colour is even more beautiful than I'd hoped.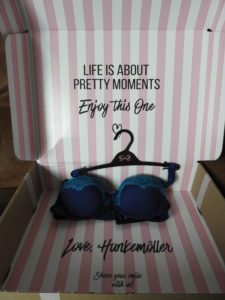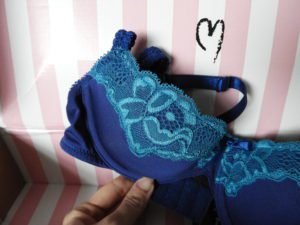 But the big question…did it fit? YES!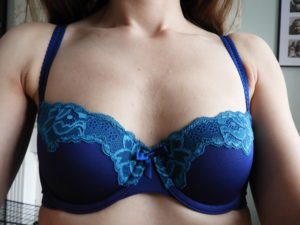 *Collaborative post