Anya sometimes suffers from middle child syndrome so loves it when we are able to spend some time being girly together and letting the boys get on with their dinosaurs and trains!
This time usually involves make up and hair styling. This is slightly ironic as I rarely wear make up despite my plans to make more of an effort on the school run.

My hair is never styled, just quickly brushed: I only wore it up when the children were little and grabbed my hair so I was fed up with having chunks pulled out all the time.
I LOVE having my hair played with. I used to love it at school when the other girls would style my hair, plaiting it during story time. But my own skills with the hairbrush are somewhat lacking: poor Anya has to make do with a plait or half ponytail. She has a go with my hair but doesn't have the gentlest touch (which is the kindest way I can think of to say it blinkin' hurts!)
Every week we have a battle to wash and comb Anya's hair. We keep it a manageable length so that it doesn't get too knotty but she still whinges a lot! Not any more!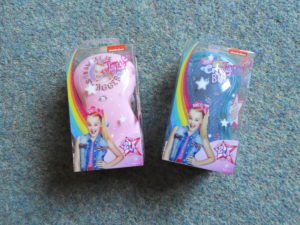 The Hair Secretz JoJo Siwa brushes come in a range of fun colours and have a special feature that I didn't realise: the brush can flip sides! There is a detangling side with bristles that are different length: perfect for getting rid of knots gently! Hurrah! The other side is for styling and the bristles have rounded ends to be gentle to the scalp. Hurrah again!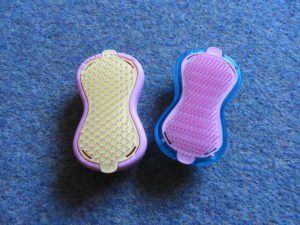 They are easy to hold for adults and children so Anya and I can use them on each other and enjoy some girly time together with less agony for both of us! Yay!

[amazon_link asins='B07572L5N8,B07573RQSR,B07572NM3Y,B0754M8CQN,B075754RN2′ template='ProductCarousel' store='tiredmummyblog-21′ marketplace='UK' link_id='710dc3c4-c62f-11e8-b897-edd6dd236e3c']
*We were sent the brushes for the purpose of this review