*I received these items for the purpose of this review. All opinions are my own.
2020 has been a peculiar year, I'm sure you'd agree!
I was invited by Asda Photo to choose some products from their range to find the perfect Christmas presents and family favourites.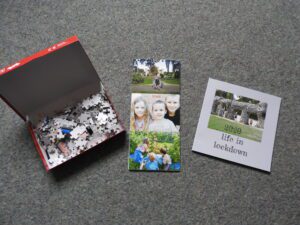 I decided that I wanted to celebrate the year 2020 and our life in lockdown. I also wanted to share our experience with family that we haven't seen as often as we would like.
My first choice was a calendar. I filled it with photos from our year and thought this would be a perfect way to show Chris' mum how the children have enjoyed the last 12 months.

This calendar costs £9 and there are a variety of options for the front cover. Text can be added to the pictures and you can choose to have holiday or birthday dates added.

My next choice was one for us to keep: a photobook. Anya was very excited when she saw that I had 'written a book' and this is definitely a keepsake for us all to treasure.
There are many layout and colour schemes to choose from. I opted for an 8 inch square book with a soft cover and matte pages, but other options are available. Mine cost £13.60 and is a book of memories that we will look back on in years to come.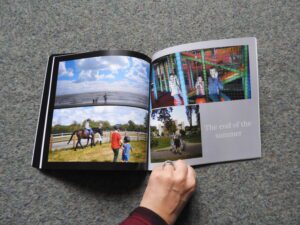 We did a photo shoot during lockdown and I am still debating whether to keep this canvas or give it to my parents.
I chose a canvas sized 40 by 60 cm, 16 by 24 inches. I loved the size and quality of the canvas and the printed images, especially at the reasonable price of £34.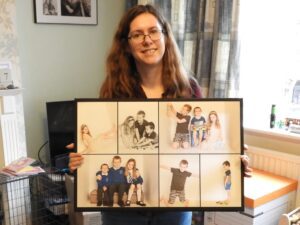 My final choice was a jigsaw puzzle for my mum. I opted for the 266 piece option for £15 but there are options with fewer pieces making this suitable for children as well as adults.

I would have liked the box to show the picture but a print is included in the box. The kids loved seeing themselves as a jigsaw!

This was my first time using Asda Photo and I was impressed by the ease of uploading photos, creating brilliant gifts and the quality of the end products.