Hang on a minute… pelvic floor exercises can be fun?
Yes!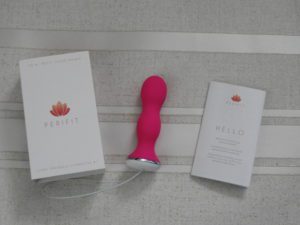 When I was a teen, I remember the joke image of women pulling 'sucking on a lemon' face to imply they were squeezing their pelvix floor muscles.
I would randomly practice pelvic floor exercises whenever I remembered but would soon get distracted and forget all about them until weeks or months later.
Fast forward 20 years and 3 children later…
Without going into details (you'll be relieved to read!), my pelvic floor muscles needed a workout. The Perifit device is a kegel exerciser which helps women to exercise your pelvic floor but in a fun way using the latest technology.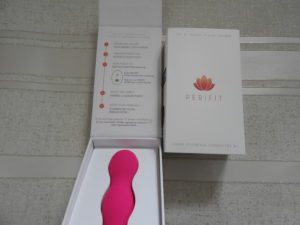 The Perifit itself is made of medical grade silicone and connects to your mobile phone using bluetooth. It is super easy to set up, even for a technophobe like me!
There are various features on the app to help get you started. There is a test to guide you on to the correct program and a manual mode to have a practice or work in a specific way to be most effective for your body.
I have been using the post partum program to workout and am pleased with the progress that I have been making so far.
Here is an example of the games I have been playing: you have to catch the flowers and avoid the birds by squeezing and relaxing the muscles in your pelvic floor.
I have been interested to see my progress on the charts that the app offers. I obviously need to keep working on it!
Obviously, it is possible to work on your pelvic floor independently but the Perifit focuses you so you can actually feel the difference and can see the results, learning about your own body and how to exercise muscles effectively.

My overall experience with the Perifit has been very positive although I find it difficult to have some peace and quiet to complete the exercises with 3 kids around (as if they had't done enough to wreck my pelvic floor in the first place!)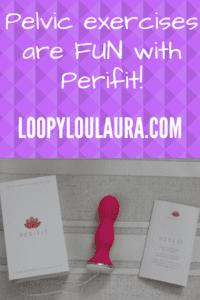 *I was sent the Perifit in exchange for this review. All opinions and photos are my own