I remember summer days in my childhood picking flowers, occasionally even being allowed to get some from my dad's garden!
I am happiest indoors with a cuppa and a book 🙂 but the children love being outside. A flower press is a fun way to enjoy both!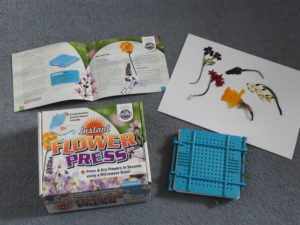 I set them to work this week on finding flowers to press and dry to make cards (Mother's Day is coming up!) This was a task that all three of the children could get involved with as we did it on the school run and then I cheekily asked my dad if we could use some from his garden so that it felt more personal and resonated with my own childhood 🙂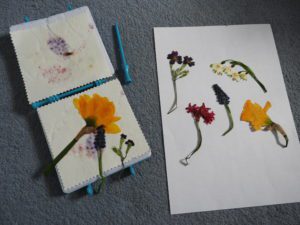 Looking for different flowers, colours, shapes, all encourage children to develop their love and connection with the outdoors as well as inspire them to learn more about the natural world around them.
The Interplay Instant Flower Press uses modern technology (a microwave) to hasten the pressing and drying process. It comes with a helpful booklet that tells you about how to alter the process depending on the flower type.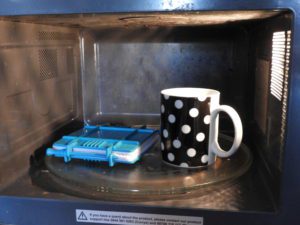 I love that this set is washable. I was a little concerned the first time we used it and some of the colour from the petals leaked out into the cotton cloth and felt pads but then I read that these can easily be washed in a washing machine.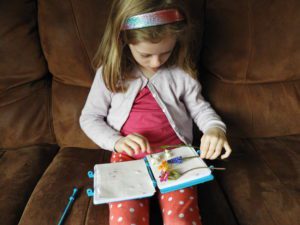 The dried flowers can be used for a range of crafting purposes and are just perfect for Easter and Mother's Day cards right now but also could be used for scrapbooking, bookmarks and other creative ideas throughout the year.
The flower press is available from Hobbycraft and Amazon as well as other stockists.
If you and your children have an interest in birds or wildlife, then take a look at my Interplay My Living World window bird feeder review here.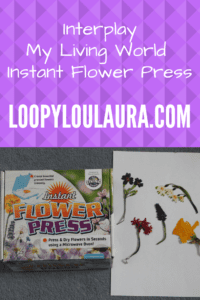 *I was sent the flower press for the purpose of this review.