Twelve weeks in to 2018 already?! Wow, time is racing after that slow start in January! I seem to have lost time as I have been stuck in the house and asleep for most of the last 3 weeks! The vertigo is better but I still struggle to be outside or even upright for longer than a couple of hours 🙁
Anyway, on to this week's pics!
Day 77: Anya decided to try to make me feel better by giving me a Shimmer and Shine inspired makeover. I have never had eye shadow up my nose before!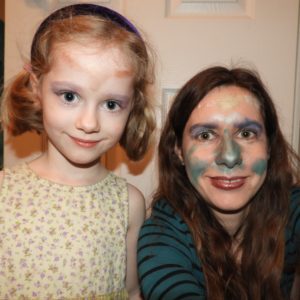 Day 78: new t shirt (and a new giveaway on my blog!)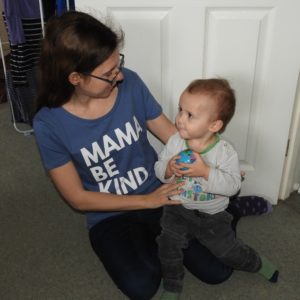 Day 79: I thought Matthew had given up dinosaurs and was showing an interest in Star Wars again… but then he designed this Grievousaurus and my hopes were dashed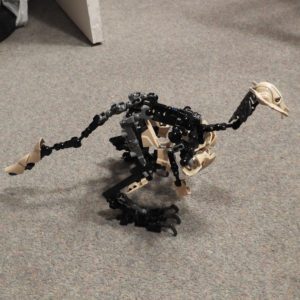 Day 80: Spring has survived the snow! Love the colour of these in my parents' garden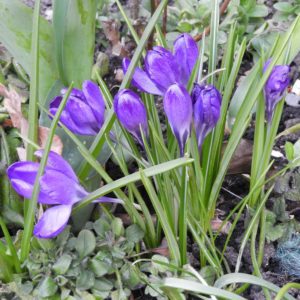 Day 81: a big day for both of us! Zach had his first visit to preschool before he starts doing proper sessions after Easter. I managed to walk him there and then pick up Matthew and Anya from school afterwards. It took 3 hours of laying down when I got home to recover but it was worth it to see them all so happy.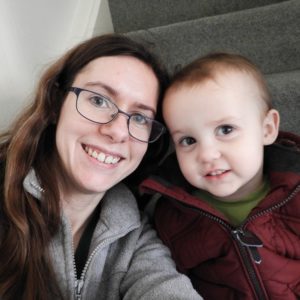 Day 82: Zach demolished a chocolate pizza! Not sure how it got on his ear…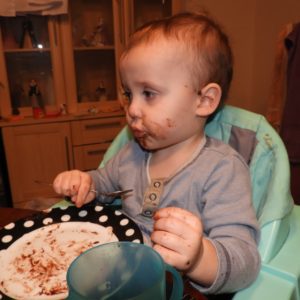 Day 83: some time alone together at last! We tried out Prezzo for the first time and it was great to have grown up conversation, discuss our wedding plans and enjoy good food.