A busy week workwise and familywise!
Day 308: Zach loves preschool and is having a good go at writing!
Day 309: fireworks! The Beaver and Cubs held a joint evening of fun. It was nowhere near as cold as

last year
!
Day 310: a busy day with 2 hours of training in the morning and a 2 hour meeting in the evening
Day 311: the leaves are getting a bit wet and mulchy which is one of my least favourite bits of autumn. Very tricky to push a pushchair through deep leaves!
Day 312: I love this poppy display at the local church where Zach goes to preschool. The poppies are made out of recycled materials!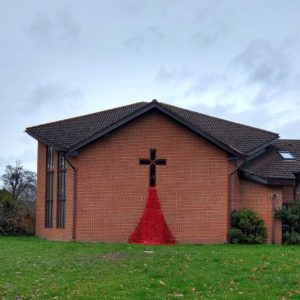 Day 313: more work! This time it was training for my exam job and I had to take Zach along but he was as good as gold!
Day 314: another

Remembrance

display, this time in Camberley town centre.
Loading InLinkz ...