Day 132: a new addition to our railway! Flying Scotsman is a super special engine and we were so excited to see it in real life in 2016.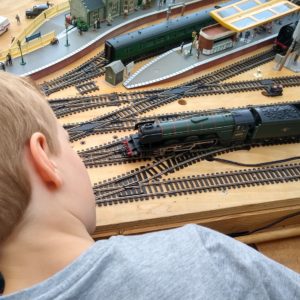 Day 133: Zach LOVES the outdoors (complete opposite to me!) and is happy attacking trees with sticks and exploring minibeast habitats. Or digging in mud with his bare hands…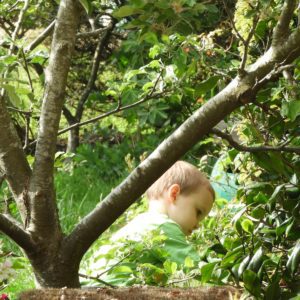 Day 134: worked all day, invigilating 2 exams then went out for a meeting in the evening so had a quick pitstop with a vegan wheat free ice cream from Marks and Spencer. Sat in the sunshine despite my above statement about not liking the outdoors!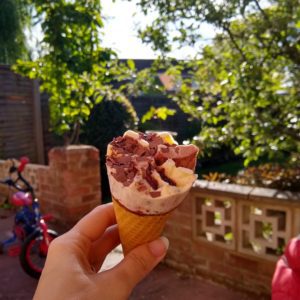 Day 135: Ollie and his shadow, soaking up the sunshine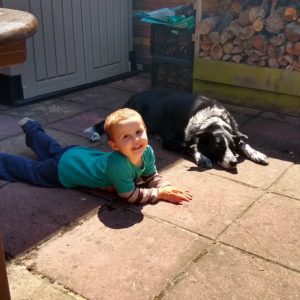 Day 136: crinkle hair!
Day 137: are leggings suitable for work? My work clothes are stilll packed away at Mum and Dad's house from before I went on maternity leave with Matthew. I've been working every day this week and hope I was smart enough!
Day 138: a day out with friends at Virginia Water. Crazy faces time for the camera…
You are invited to the Inlinkz link party!