I'm still desperately playing catch up and going through THOUSANDS of  holiday photos so remain a week late with #Project365
Day 209: a very soggy day in Glasgow. Whilst dashing through the puddles we spotted an advert for the T Rex at Kelvin Hall. Expensive but possibly the only chance we will ever get to see a real T Rex fossil. The kids loved the interactive activities and I managed to escape the T Rex on a bike but Matt got eaten!
Day 210: with those penetrating eyes, it's easy to see the evolutionary link between birds and dinosaurs! I enjoyed getting some beautiful bird photos at the World of Wings near to our holiday cottage.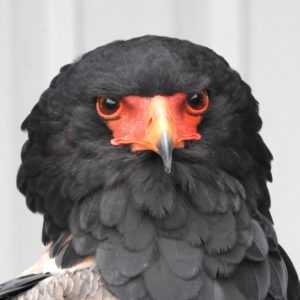 Day 211: we only had one day in Edinburgh as they were setting up for the festival and it was really manic. I'd love to visit again when it is less packed with tourists so we can enjoy the sights a bit more. Here are some cyborgs outside the National Museum of Scotland.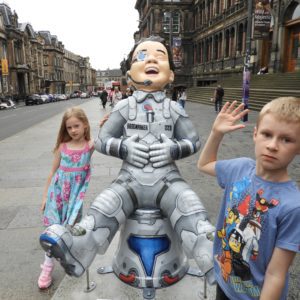 Day 212: Dunblane was a hidden gem of a place. The cathedral was beautiful, the museum fascinating and I loved Andy Murray's gold post box.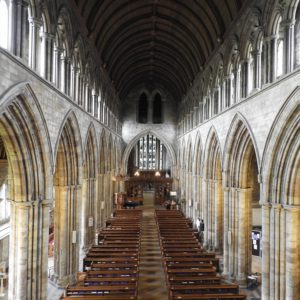 Day 213: Linlithgow Palace was a truly extraordinary place to visit. I climbed to the top of the big tower and my legs were quivering when I got back down!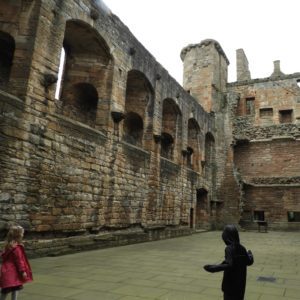 Day 214: after the delight of seeing Flying Scotsman last week at Shildon, we were astonished to see another famous loco at Bo'ness railway museum: Tornado!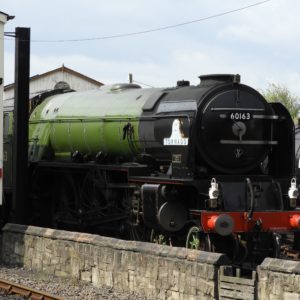 Day 215: our final stop in Scotland was the iconic and legendary Gretna Green.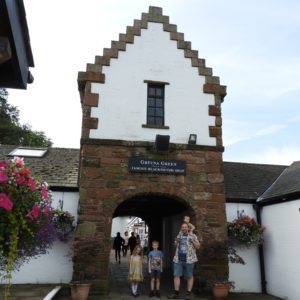 You are invited to the Inlinkz link party!