Day 66: despite the fact that she hasn't worn her leotard in about 3 years, Anya squeezed back into it to give Zach a dance lesson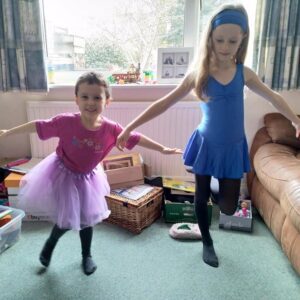 Day 67: back to school! Smiley faces at the end of the day 😀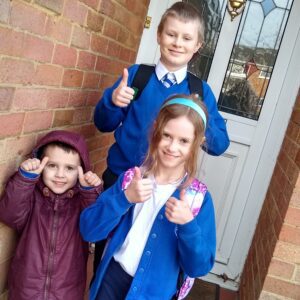 Day 68: first doctor's appointment in 18 months. Very strange and a little bit overwhelming to be in a public place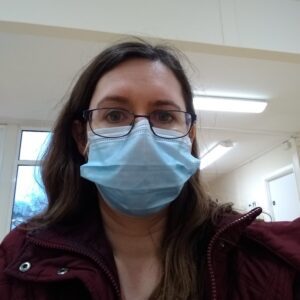 Day 69: the focus that
Star Wars

deserves (please note that even in the depths of winter, Tuesdays and Wednesdays are pants days according to Zach!)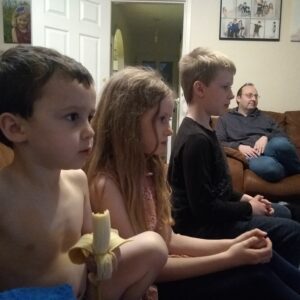 Day 70: local daffodils are finally blooming but sadly not the ones in our garden 🙁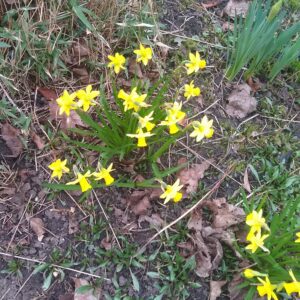 Day 71: not the Friday we expected. I got a phone call at 8.10 to say that Anya's class bubble had to self isolate due to a positive case. Matthew headed to school then 5 minutes later I got another phone call to say siblings needed to stay home too. I called my work to find out about me and Zach and were told we were fine to go in so we left and met Matthew in floods of tears heading back towards home as he'd got in a panic about the school not being safe. He stayed home even though the school said they had given the wrong advice in the second call and wanted him in but he was in no fit state emotionally to go in.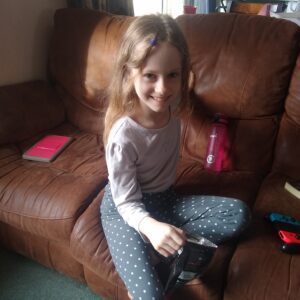 Day 72: am I the only person who is excited about the census? The leaflet is even purple!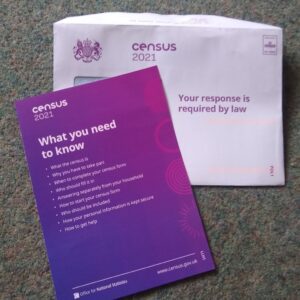 You are invited to the Inlinkz link party!