Day 52: OMG I made the baked feta pasta that is everywhere and it was amazing! I used a tin of chopped tomatoes to make life easier and quicker and I think this is now my favourite recipe!
Day 53: half term gone but Zach was happy to be heading back in to school to see his friends.
Day 54: working hard. Matthew has had some particularly tricky Maths this week combining algebra with coordinates. I'm sure we didn't do that until Year 8 or 9, certainly not Year 6!
Day 55: first sign of spring! Looking back at this week from previous years there has been blossom but I haven't seen any yet. I wonder if it is late due to that very cold week where it snowed every day?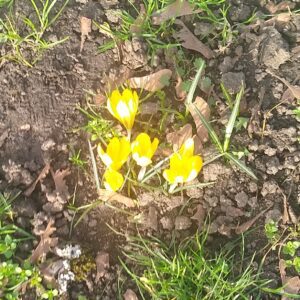 Day 56: Anya had some artwork to do, looking up at nature
Day 57: morning school run for Zach and I dragged the other two away from their work to enjoy some sun. One week to go until we can wave goodbye to home learning and do this every morning!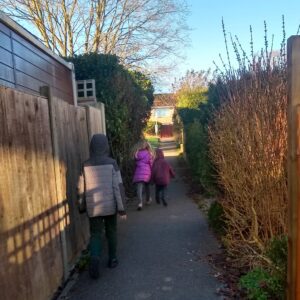 Day 58: sometimes all you need is love…and a heart shaped crisp!
You are invited to the Inlinkz link party!