Day 59: another river walk. It feels like our direction is going to change soon, which way will we go…? One final week of home learning, yippee! But I will miss the kids 🙁

Day 60: March already! Matthew got his place at secondary school, phew!
Day 61: our first attempt at a Morrisons shop via Amazon was impressive and we loved the big paper bags and super speedy delivery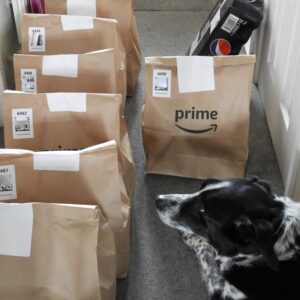 Day 62: cheeky and proud smile for completing his smiley chart
Day 63: I'm not a fan of World Book Day and was relieved when I thought we would escape it this year. However, with me working in a school and Zach therefore being a key worker child, we dressed up! Matthew and Anya couldn't resist joining in too. I'm Big Skeleton from Funnybones  🙂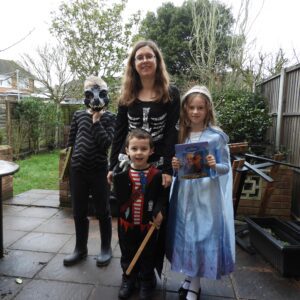 Day 64: a little bit emotional when one of the children brought in flowers for us all. This lockdown has been tough but it feels amazing to be appreciated. Fingers crossed that next week's return goes smoothly!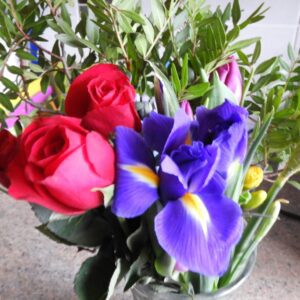 Day 65: the weekend! Time to let the kids relax and just be kids. Not sure what game involves princesses, dinosaurs and vets but they're all happy!

You are invited to the Inlinkz link party!